Chiropractor Ian Benison D.C.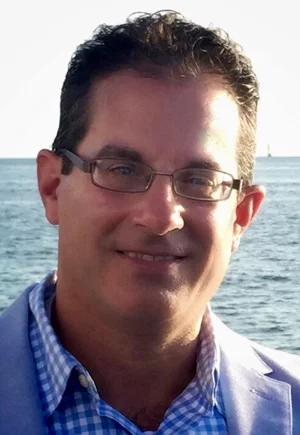 Hello! My name is Dr. Ian Benison, and I have been a Chiropractic Physician in Boynton Beach, Florida since 1997.
I know that choosing a Chiropractor for your health care team is a critical decision, especially when you are in pain or have never received chiropractic treatment before. Choosing a chiropractor involves more than picking a name from a directory or finding the fanciest ad or web-site.
I know you are looking for a physician that will treat you like an individual and spend the necessary time to evaluate, explain and then treat your problem using gentle procedures and modern technologies. My office philosophy is simple...I will treat you the same way I treat my own family - the same way that I want to be treated when I see a doctor.
This means that my office runs on time because I value your time. It means that my office offers a full spectrum of Chiropractic techniques, utilizing the most advanced technologies, licensed massage therapy, rehabilitation and physiotherapy to treat a wide range of conditions. All treatments are administered with a gentle approach suitable for people of all ages.
I received my doctor of chiropractic degree from Life Chiropractic College in 1996 and am a member in good standing with the Florida Chiropractic Association.
I look forward to meeting you, discussing your health concerns with you and together helping you reach your health potential!
OFFICE HOURS
---
Monday
9:00am - 1:00pm
3:00pm - 6:00pm
---
Tuesday
2:00pm - 7:00pm
---
Wednesday
9:00am - 1:00pm
3:00pm - 6:00pm
---
Thursday
By Appointment
---
Friday
9:00am - 1:00pm
3:00pm - 6:00pm
---
Saturday
By Appointment
---
Sunday
By Appointment
Benison Family Chiropractic
9851 South Military Trail Suite C
Boynton Beach, FL 33436
(561) 731-4457